Youth Alpha Course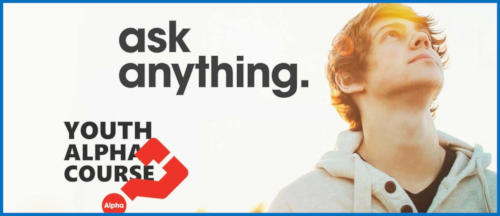 Starting the week after Thanksgiving, on Monday, October 21st, we will be starting a youth Alpha course. It will run for 13 weeks.
Alpha is a series of interactive video sessions exploring the Christian faith. Each talk looks at a different question around faith and is designed to create conversation!
Youth are invited to Carolyn and Rick Bridge's home in Simcoe from 7:00pm to 8:30pm. This is for all those from grade 7-12. Friends are especially welcome!
Rick and Carolyn are looking forward to reconnecting and meeting some new faces! They enjoy sharing time with youth as they have fun, and grow in faith together.
If interested, please let Carolyn and Rick Bridge know by October 16th.
Youth Alpha is a video series and discussion group