Volunteer Training Session
On Sunday, June 10th plan to stay after church if you are involved in children's ministry, senior's ministry, or Vacation Bible School.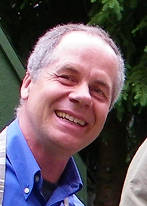 Jim Carroll
Bring a bag lunch and include one item to trade or share! The session will include an interactive adventure designed by Jim Carroll to refresh and re-introduce the policies and rules of volunteering.
This meeting is a requirement to ensure compliance with our insurance carrier, and is also a yearly reminder of important common sense ideas. Items include fire alarm drills, attendance records, privacy policies, and social media rules.
Thanks to all our volunteers!