Highlights of CBOQ Assembly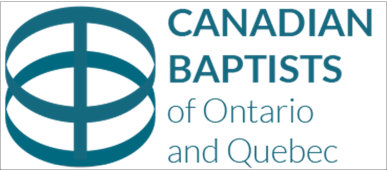 June 6th - 8th
---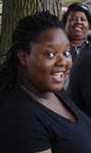 From Tiffany Forde …
CBOQ Assembly was another knowledgeable experience. It was a great opportunity for insight into the Baptist community. The best part was seeing the impact of last year's motion to allow youth to attend as delegates at the assembly. I was able to stand amongst other youth that came to represent their churches. It's great to see a young generation being involved and gaining understanding around the decisions that impact our church lives.
Our day stated with the "business meeting" which addressed the different motions and addressing the CBOQ Reports. The second portion of the day discussed more the CBOQ's plans for the year. Around how they plan to use funds, manage restricted funds, how they plan to support the teams surrounding the LGBTQ+ community, and using resources to support other projects and partners like McMaster Divinity College. The day closed off with an address from Steve Barker who is the 2019-2020 CBOQ Board President.
Thank you for allowing me to represent you at the 2019 CBOQ Assembly!
---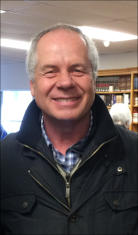 From Jim Carroll …
Going to Assembly is a chance for me to see the bigger picture, and to reconnect with church and camp friends.
Being able to travel with my minister gives opportunity to talk and cement the bonds of working together. In the morning session, a guided discussion with those sitting nearby encouraged me me to continue to seek ways to reach out to our community with innovative uses of our facilities. The afternoon session was a "Blanket Excercise" – a large group of people gathered in a room, with quilts in the middle. Led by an Indigenous woman, we walked through a script covering the history of European settlement of "Turtle Island", the name used by First Nations people to describe North America. We played the role of Indigenous people, displaced and killed by many factors: disease, warfare, residential schools, the Indian Act, suicide, alcohol and drug abuse, etc. By the end of the session, there not many of us left standing, and the blankets representing the land we on (now reserves) were small and occupied very little space. We then gathered in smaller circle groups, passed a "talking stick" around and shared our thoughts and feelings about the exercise we had just gone through. A very powerful reminder that, although we might not have had a direct role in creating the situation we are in, it is we who have the opportunity to do something about it, now, and in our community.
---

From Wendy Squires …
This year was my first time attending Assembly. I found it interesting and connecting to meet with delegates from so many different churches. It was enlightening to learn of what is happening at a larger, denominational level. I was please to observe that delegates appeared comfortable and at ease to ask many questions of the executive and I was also impressed with the knowledge with which responses were provided. Over the lunch break it was fun to visit with staff at the different booths and of course the book store. I can't remember her name, it think it is Bernice, but what dynamic, fun, lovely person. I also was able to stop in at the prayer room. It was beautiful, thought provoking, but unfortunately not a very quiet spot. The afternoon session had a very positive atmosphere as many were recognized for long service, new ordination, youth ministry. Fond wishes were given to retirees and even to Ann Drost, who I look forward to serving with on a trip to Cuba, will be retiring after 30 years of faithful service. I feel honoured to be going with her and learning from her years of experience.
It was a full day. If we had been staying it would have been uplifting to stay for the worship session. Maybe another time. Thank you for the opportunity to attend.